Watch The Incredible Hulk
---
"You'll like him when he's angry."
Being a child of the 70's I was fascinated with the television show The Incredible Hulk. Being a huge fan of Edward Norton films, I was doubly excited when the film version starring Mr. Norton arrived, combining the two. Edward Norton does not disappoint. Being a man of six feet tall, he has the uncanny ability to appear much smaller and frailer onscreen. He is phenomenal as Bruce Banner, seeming timid and controllable. The smallness of his voice and eye darts on screen remind the watcher that Banner is mostly just a nerdy scientist whose chemical experiment simply went horribly wrong.
Unlike a television series which has weeks to build up characters and plot lines, the film has to do so quickly and efficiently. They show the back story that Bruce was trying to remedy a condition that causes him to turn into the "Hulk", in all his green glory, every time Bruce's blood pressure rises over a certain level.
Bruce's concoction goes awry and it causes more harm than good, ultimately causing harm to his one love, Betty and even Betty's father. He goes into hiding and comes back into the lives of those he has harmed, yet loved, before.
At the same time as Bruce's longing to go back to his real life new characters are introduced into the mix such as Berry's new boyfriend, but most importantly the British soldier Blonsky, played superbly by Tim Roth. Blonsky, who is basically a solider at the end of the road career-wise has a chance meeting with Betty's father, Ross, who unknowingly gives Blonsky just what he needs -- a way to be an even stronger soldier, just when he thought he was past his prime. The addition of the evil Blonsky gives the film a superb twist and dark side that is a powerful kick to the already darker side of the Hulk. Both Bruce and Blonsky are looking for ways to right the "wrongs" they see in themselves, weakness, lack of control, etc. in any possible way they can, whether it causes destruction to themselves and others or not.
The modern day Incredible Hulk does a splendid job of paying homage to the original. Edward Norton's portrayal of Bruce rivals Bill Bixby's original. And the ability Norton has in always playing "dual" type roles never disappoints. He is exceedingly convincing in either capacity, whether he is timid or powerful, nerdy or simply just brawn. The newest version of this masterpiece is a powerful film that leaves the viewer revisiting parts of it in their mind for days afterward.
|
2008
|
1 hr 52 min
|

/

10
Cast

Studio

Director

Louis Leterrier

Language

English
The Incredible Hulk News
Mark Ruffalo Confirms: No Hulk Stand-Alone Movie... Yet
March 08, 2013 @ 12:13 pm PST
|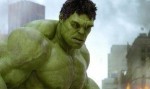 While the news that there is no Hulk movie in the works might disappoint many fans, Mark Ruffalo took to his Twitter to reassure "Avengers" audiences that the possibility of an eventual stand-alone film still exists.
Read More

Disney Begins 'The Avengers 2' Development
May 08, 2012 @ 5:17 pm PST
|
Come on. It's nice to see it made official, but it can't be called a surprise: after making over $700 million in less than two weeks, Disney made it official today that development is to begin on "The Avengers 2". It's good news, but we'll have to call it "definitely worth the wait." The next few years will be awfully busy, what with sequels to "Iron Man", "Thor" and "Captain America" already scheduled between now and 2014.
Read More

ABC Considers Bringing 'Avengers' to Television, But What Can We Expect?
July 30, 2012 @ 5:19 pm PST
|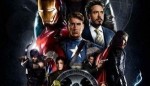 While still in the initial thought stages, ABC is reportedly excited to produce an "Avengers" spin off that will probably feature absolutely none of the Avengers. So what can we count on?
Read More

'Avengers' Hulk To Look More Likely To Pass Steroid Test?
July 28, 2011 @ 5:38 pm PST
|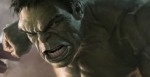 The Los Angeles Times has some curious news about the changing face of a certain Marvel Comics mainstay with a frequent...well, um...changing face. There's a new Hulk in town and apparently "he's not as cut or as ripped as he was in 'The Incredible Hulk.'"
Read More


Watch The Incredible Hulk Trailer

Ed Norton Tim Roth, New Trailer * iHD|2:35

Watch The Incredible Hulk Online - Watch online anytime anywhere: Stream, Buy, Rent
The Incredible Hulk is currently available to watch and stream, buy, rent on demand at Amazon, Vudu, Google Play, FandangoNow, iTunes, YouTube VOD online.