Watch The Amazing Spider-Man
---
"The untold story begins."
The Amazing Spider Man is a 2012 action adventure film that follows the comic book superhero Spider man as he works to save mankind from an evil threat. The movie opens with Spider Man before he was Spider Man and he was just a young high school student named Peter Parker. Peter Parker, played by Andrew Garfield, is concerned over his parents' disappearance. He finds a mysterious briefcase that may solve the answer. The briefcase leads him to Oscorp which is run by Mr. Parker's former business partner. Peter discovers that his father and his father's former business partner where working on top secret experiments. They were trying to blend human and animal DNA. Peter ends up breaking into the lab at Oscorp and he is bit by a genetically engineered spider. The spider changes Peter Parker into Spider Man. He now has superhuman abilities including strength, speed, and the ability to fly through the air. Peter has also started dating his first girlfriend, Gwen, played by Emma Stone.
Peter's uncle is then killed by a robber and Peter decides to use his new powers to avenge his uncle. He dedicates his time to chase criminals throughout the streets of the city. Oscorp is now determined to test their new human-animal DNA serum on human subjects. There is a disagreement at the corporation and Mr. Parker's former business partner tries to stop it. Some of the serum is spilled on him and he turns into a lizard. There is a big fight on the Williamsburg Bridge and the police begin to chase everybody. Gwen, Peter's love interest, is a scientist and she works on an antidote to the serum. The Police Captain is killed in the ensuing battle and the evil scientist from Oscorp is stopped. Spider Man tells the Police Captain, who is Gwen's dad, that he will leave her alone in order to keep her safe but he decides he loves her and cannot stay away.
The Amazing Spider Man is a thrilling action and adventure film. It features many stunts particularly by Spider Man who can swing through the air with his web. The film is also a classic coming of age story in many ways as we see Peter Parker grow and learn about who he is.
|
2012
|
2 hr 16 min
|

/

10
Cast

Studio

Director

Marc Webb

Language

English
The Amazing Spider-Man News
Spider-Man Could Be An Avenger, Thanks to New Deal Between Marvel and Sony
February 09, 2015 @ 10:47 pm PST
|
Read More

'Daredevil' on Netflix Has New Showrunner
May 25, 2014 @ 8:14 am PST
|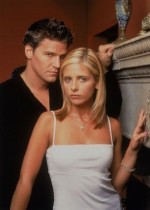 There's been a little shuffling among the creators of some new Marvel superhero TV series and movies, but the properties remain under control of the people who brought you some of Joss Whedon's most loved TV shows.
Read More

'Spider-Man' in 'The Avengers?' Sony and Marvel In Talks Over Sharing Character
October 07, 2014 @ 3:19 pm PST
|
Read More

Jamie Foxx in Talks For the Daddy Warbucks Role in 'Annie'
April 30, 2013 @ 1:52 pm PST
|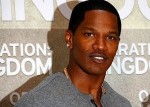 Jamie Foxx is in negotiations to take on the role of Daddy Warbucks in the upcoming "Annie." Only, there's a slight change of character...
Read More


Watch The Amazing Spider-Man Trailer

The Amazing Spider-Man|2:26
THE AMAZING SPIDER-MAN 3D - Official Trailer - In Theaters July 3rd|2:34

Watch The Amazing Spider-Man Online - Watch online anytime anywhere: Stream, Buy, Rent
The Amazing Spider-Man is currently available to watch and stream, buy, rent on demand at Google Play, iTunes online.